Grow Your Business With M&M POS
Replace paper-intensive and manual processes with automated and streamlined operations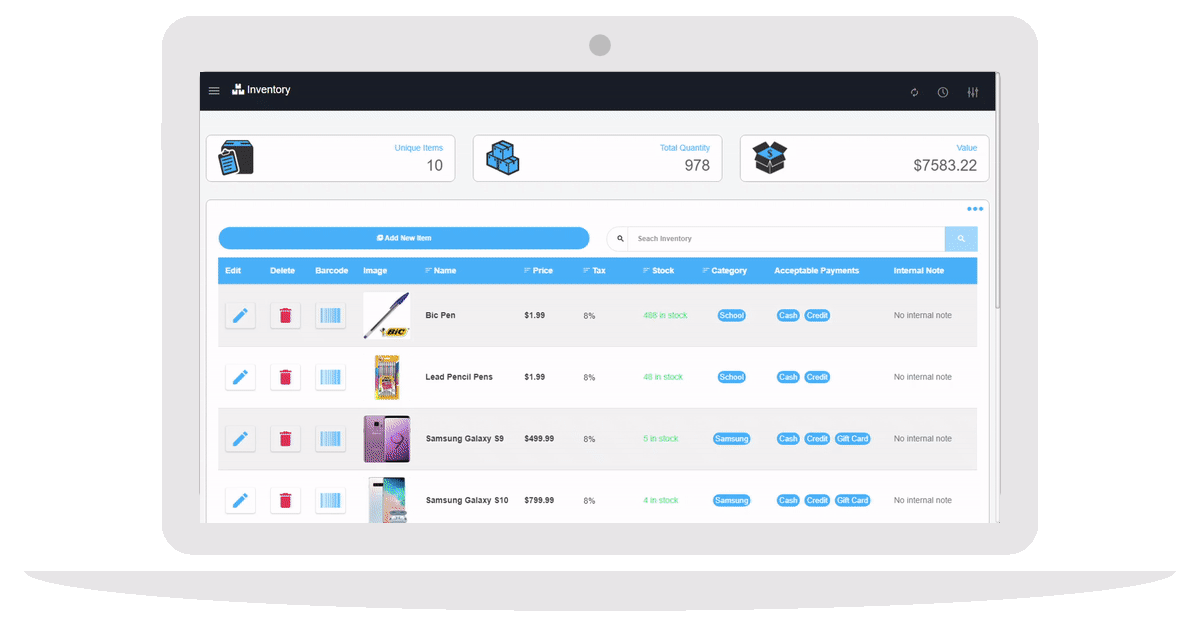 Most Versatile POS On The Market
M&M POS has benefited hundreds of businesses in all kinds of industries. Get in touch to see how we can customize M&M POS to fit your business model & needs
And More!
Multi
Platform
Select Your Device
The M&M POS App allows you to turn any PC, Android, iOS, or macOS device to a POS. You can have as many devices you wish running M&M POS and all your data will be synced across all devices in real time!
Improve
Productivity
Streamline your work-flow
Start increasing your productivity and efficiency with M&M POS. Everything is made simple from managing inventory and selling products to viewing reports and keeping in touch with customers
Customer Facing Features
Take advantage of the features that will increase customer satisfaction
Customer Display
Get ahead of your competition by giving your customer the experience they deserve by simply adding a second monitor!
Promote Sales
Email blast all your customers promotions that you have running and don't let any of them miss your next big sale
Electronic Receipts
Give your customer's the satisfaction and joy when they receive an email or text message receipt
Productivity Features
Real Time Inventory

Start selling products as soon as they are added with the real time inventory management

Features

Easily find products with the smart image selector
Organize your products by defining categories
Export products list to Excel, email, or printer

Seamless Checkout Process

Get higher satisfaction rates and never hold up the line with the seamless checkout process

Features

Quickly sell products by scanning, searching, or filtering
Accept major payment methods
Send customers electronic receipts via email/text

Track Your Expenses

Keep track of all your business expenses and be ready for tax season

Features

Capture image of receipts and get rid of cluttering papers
Export expense sheet to Excel, email, or printer
Get an overview of your expenses for the month and year

Essential Business Reporting

Get real statistical insights on the health of your business to help you make better decisions

Features

View daily, weekly, and monthly reports
View different types of reports
Export reports to Excel, email, or printer

More Included Features

There is still a lot more that you will get out of M&M POS

Features

Attach your logo and website to your receipts
Add different tax rates for different products
Change color theme to your liking including dark mode
More Features
When you think that is it we bring more features to the table
Responsive UI
Built with live animations for a responsive user experience
Stand Alone
No special computer or hardware is necessary
Cloud Based
Access your account from any location at any time
Seamless Updates
Receive hassle-free updates when new features are added
Paperless System
Get more organized and get rid of cluttering papers
Support
We are always here for you! contact us any time