best card reader for stripe. BBPOS WisePOS E. WisePAD 3. Stripe Reader M2. Pay with stripe. Contactless Payments. Accept NFC cards, Apple Pay, Google Pay, Samsung Pay and virtually any other form of contactless payment in a snap. Enjoy all the security of an EMV chip card while speeding up the checkout process. There's simply no downside. stripes app. Payment App For Stripe. stripe payment stripe stripe payments pay for stripe app payment app for stripe payment for stripe app stripe pay stripe card stripe terminal stripe app stripe terminals stripes app stripe clothing pay with stripe app stripe stripe fee accepting payments with stripe stripe food card reader stripe stripe account
Never Miss Out On A Customer
Connect your Stripe account and start processing in 30 seconds
01.
Download
Sign up with M&M POS
02.
Connect Stripe
Connect your Stripe account
03.
Get Paid
Start processing payments!
Free Online Ordering Site
Sell items directly online and get orders in M&M POS when you connect your Stripe account
Accept pick-up or delivery orders
Allow customers to pay with Apple/Google Pay
Sync and sell your Stripe products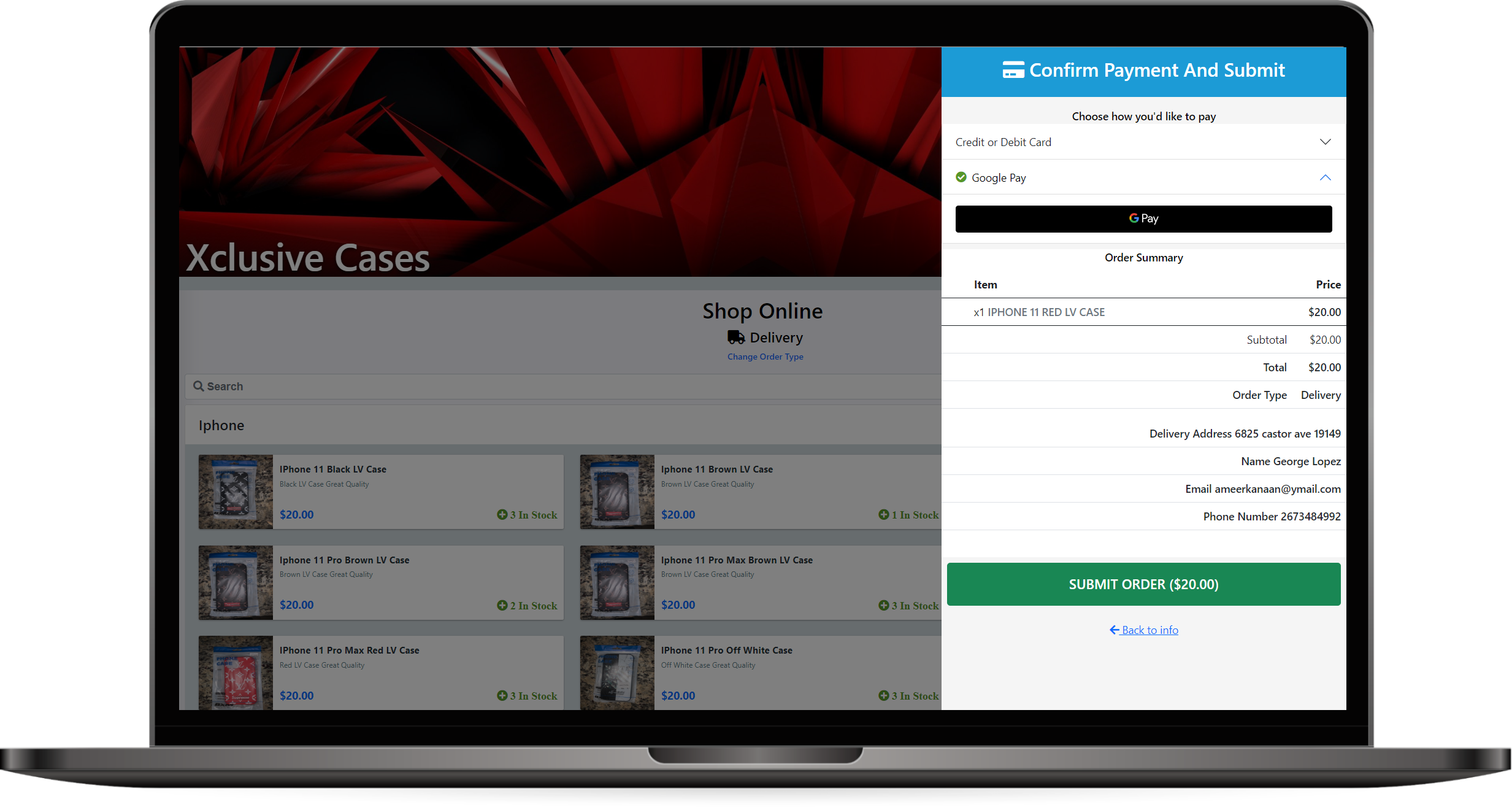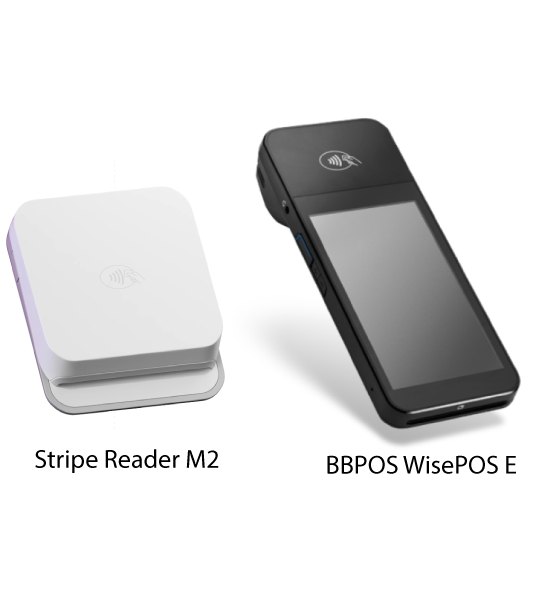 Terminal Card Readers
Accept contactless NFC Payments/Apple Pay/Google Pay and checkout faster
BBPOS WisePOS E macOS, Windows PC, Android and iOS

BBPOS WisePAD 3 BT for Android and iOS

Stripe Reader M2 BT for Android and iOS
Verifone® P400 for macOS, Windows PC, Android and iOS

Mobile BBPOS Chipper™ 2X BT for Android and iOS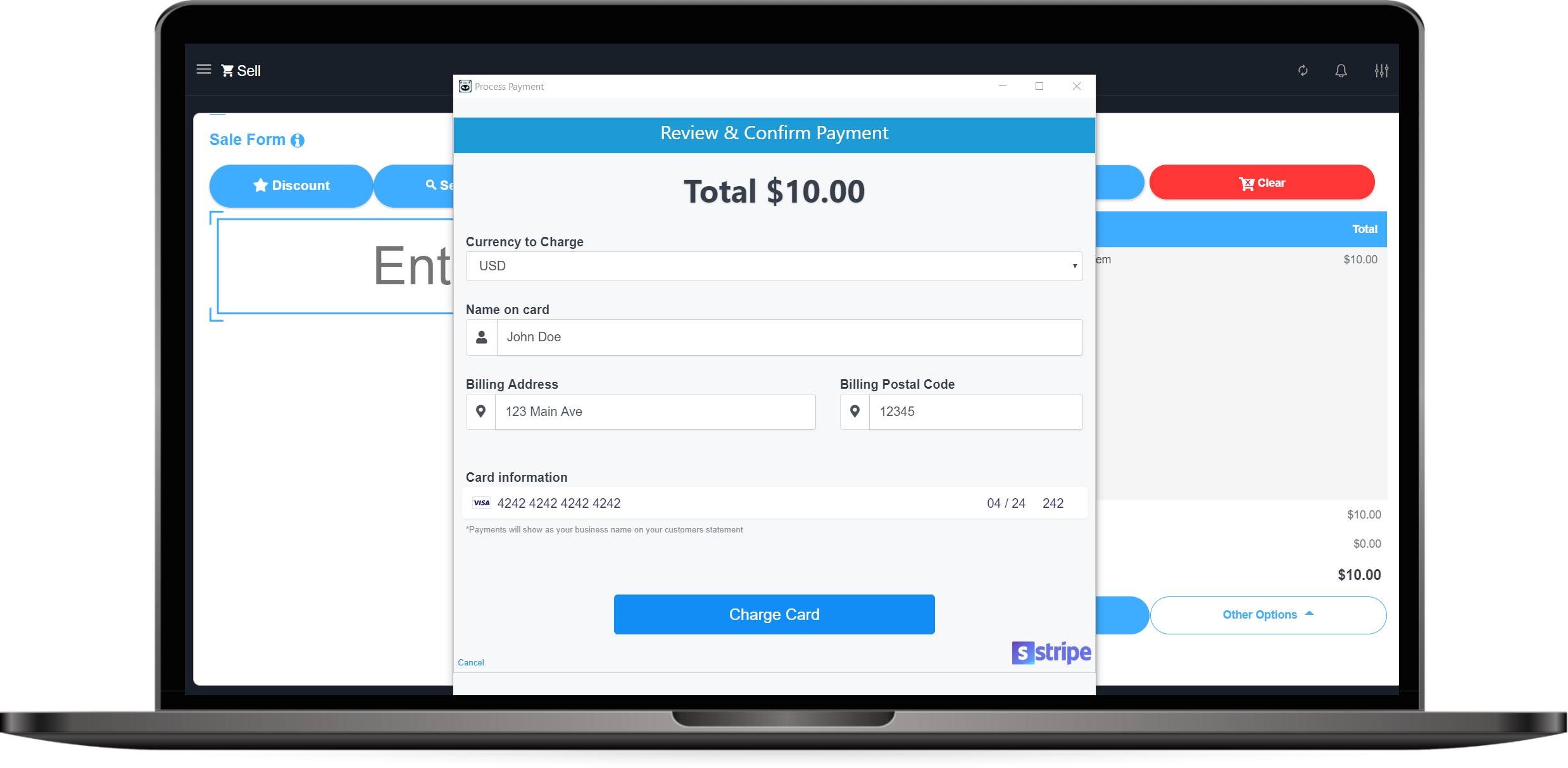 Accept In-Person Payments
Don't miss any sales and start accepting credit cards in person. Charge your customers on the spot from anywhere with no special device required.
Process payments from multiple devices
Same rate from any device
Fast & secure checkout processing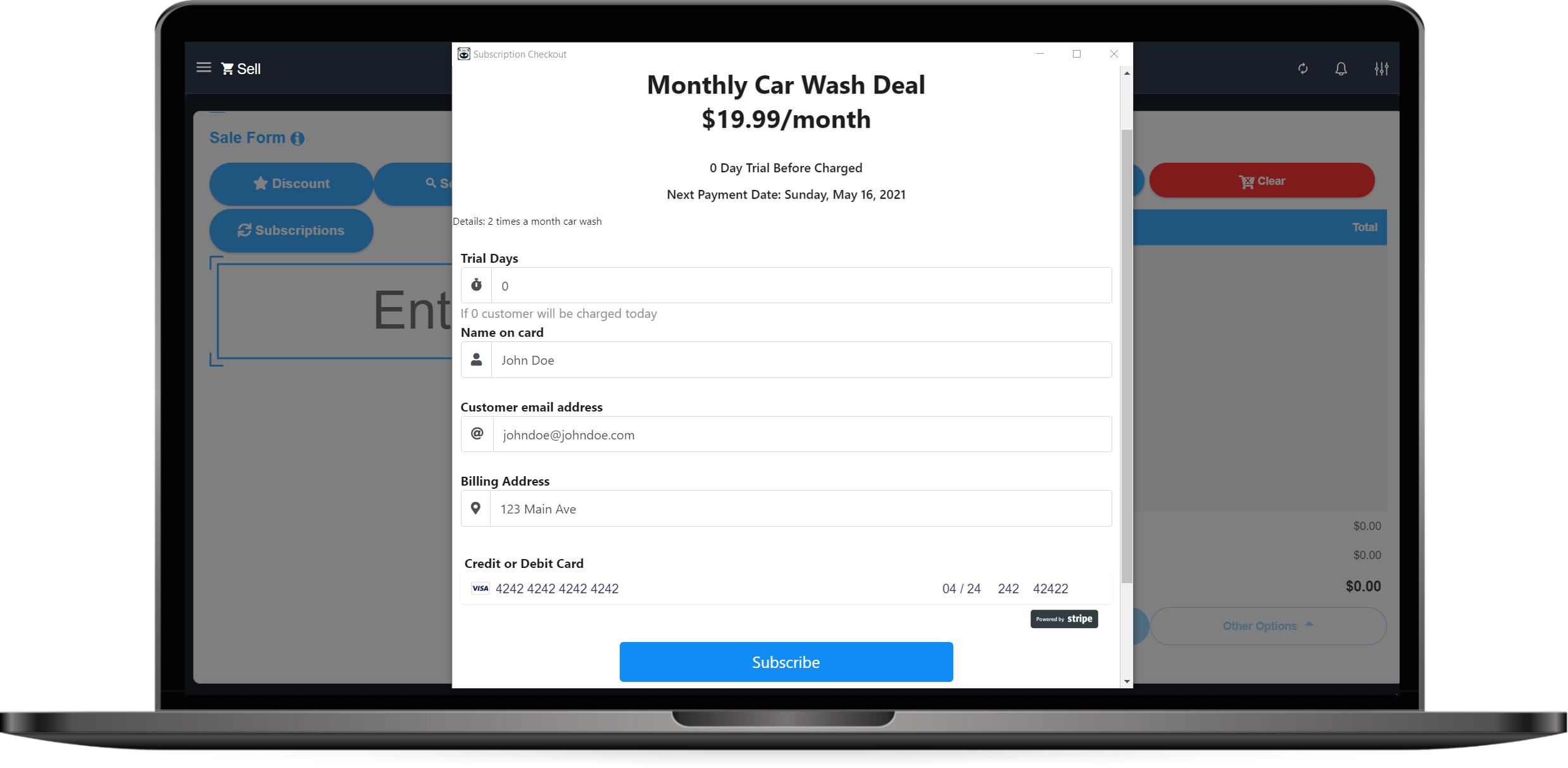 Create Automatic Recurring Subscriptions
Any business can take advantage of recurring billing and get paid. Create and sell your subscription/membership plans from M&M POS and see your income grow
Create and manage your subscription plans in one App
Give customers membership trials before they get charged
Your customers get an automatic receipt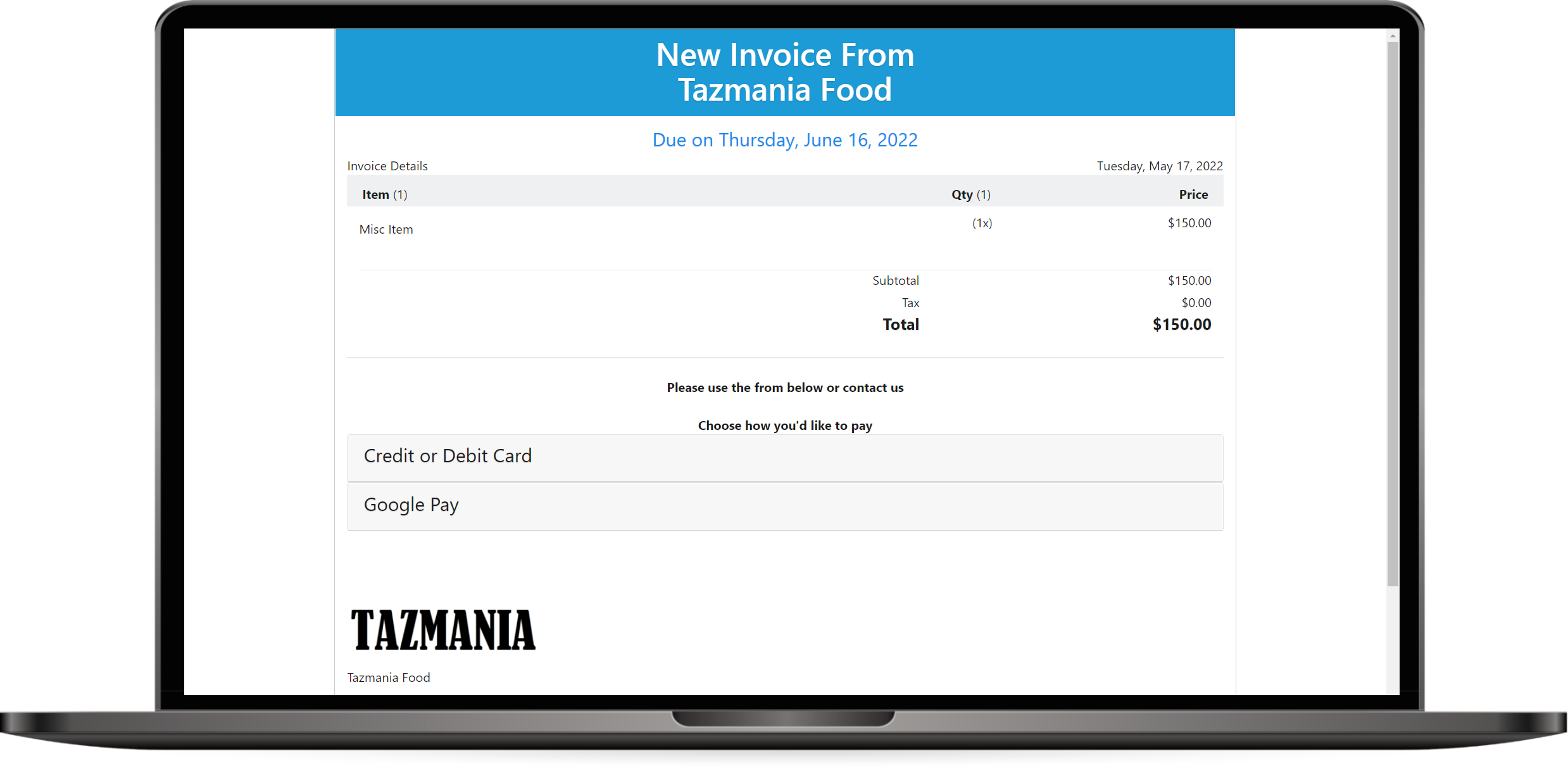 Send Electronic Invoices
Give your customers the convenience of paying later. Send out electronic invoices and let your customers pay when they are ready.
Create and manage your invoices from M&M POS

Set a payment due date and add your own late fee

Send email reminders to your customers before the due date
Sync & Sell Your Stripe Products
Manage your items in Stripe and M&M POS will sync the new products in real-time. Sell your products online with the free online ordering site
Create and manage your products from Stripe Dashboard

Updates to products will sync to all your devices instantly

Sell your products directly online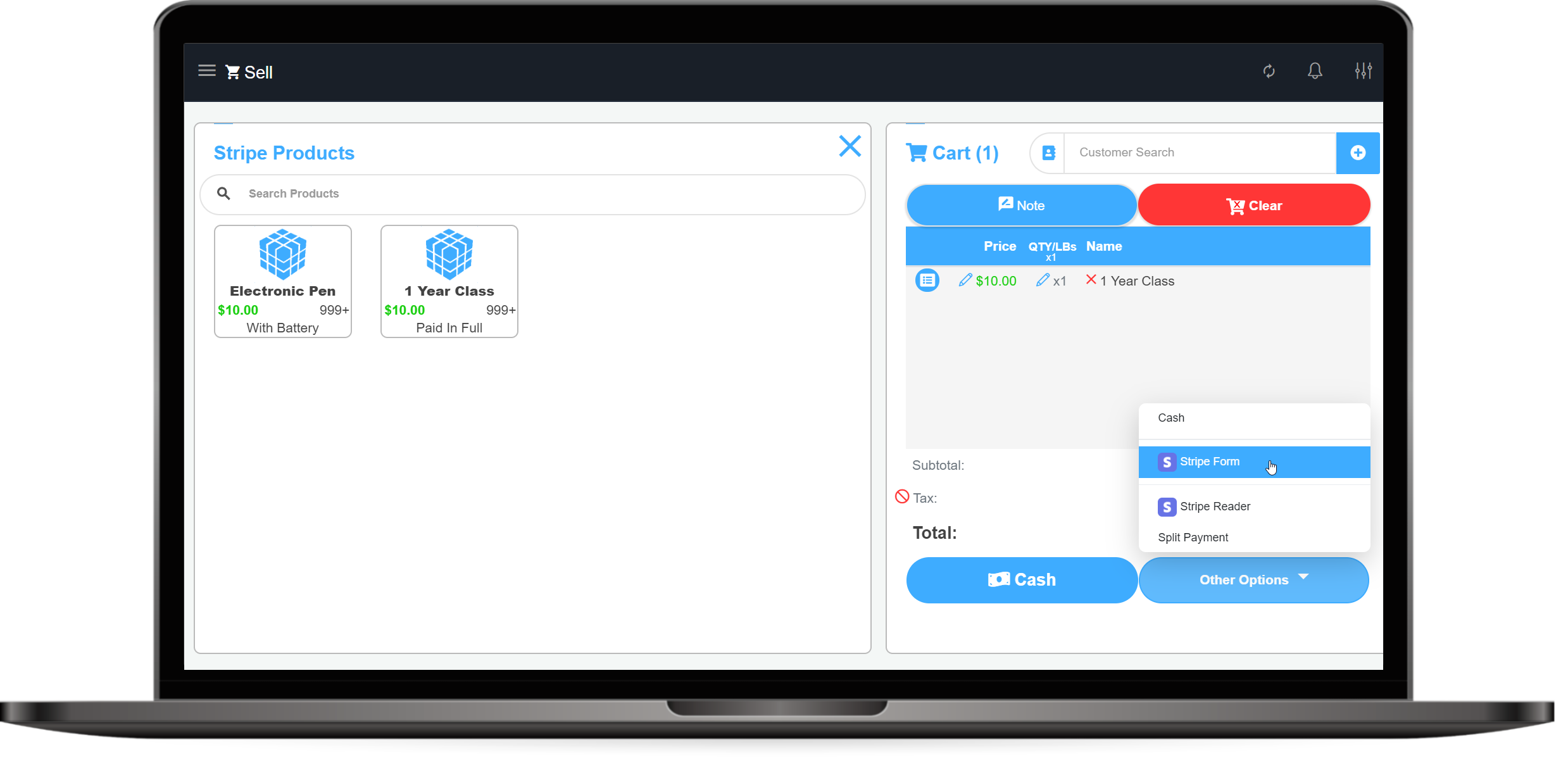 Why Choose Stripe & M&M POS
Our fee for allowing you to enjoy all the Stripe features is only 1% that is $1 for every $100 that you charge. We do not get paid unless you get paid.
Small Processing Fees

Available internationally

Accept multiple currencies

No monthly fees
Simple & Fair Pricing
One rate at no extra costs. Know exactly what you make and get paid fast Frequently Asked Questions
If you still have a question after reading the FAQs, feel free to contact us
What information does M&M POS need to start processing payments?
If you already have an account then connect it and you're all set. If you do not have a Stripe account then sign up using the portals in the M&M POS settings. You will then have to verify your account with Stripe before you can start processing payments
Does M&M POS support Stripe hardware?
Yes, we support all Stripe verified Terminals. BBPOS WisePOS E, BBPOS WisePAD 3 and Stripe Reader M2
How do I charge a card?
After you've connected M&M POS with Stripe. Two new options "Stripe Form" and "Stripe Reader" will be available for you in the sell page that will open the secure payment form or use your connected reader.
Can I refund transactions after charging?
Yes, you can refund transactions from M&M POS or use your Stripe dashboard.
I need help with my Stripe account. Who do I contact?
You can always contact us first for any help, but in some cases we might refer you to Stripe
How long does it take to receive funds?